Welcome, Rhodes State & Lima Tech Alumni!
Thank you for visiting the Rhodes State College Alumni website. Look around to connect with us, your former classmates, and let us know what you are doing in your career and your life. Be sure to check out the resources for your career development and find volunteer opportunities at the College. We also have exciting opportunities for events and trips.
2023 Outstanding Alumni Awards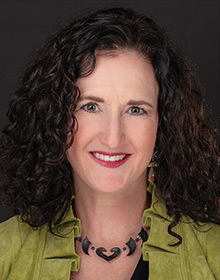 Outstanding Alumni
The Outstanding Alumni Award recognizes a Rhodes State College or Lima Technical College graduate for achievements in his or her chosen profession, for service to the community and/or for outstanding contribution to Rhodes State College. Dr. Heather Moore was recognized as the 2023 Outstanding Alumni Award Recipient.
Nominate 2024 Outstanding Alumni!
Circle of Excellence
Established in 2018, the Alumni Circle of Excellence recognizes Associate Degree graduates of Rhodes State College and Lima Technical College who are doing exceptional work in their career field, community and for the College. The 2023 Alumni Circle of Inductees are introduced below. Click here to learn more about the Inductees.
| Kenneth Blanchard, MGT'84 & MKT'85 | Cindy Brandehoff, PTA'96 |
| --- | --- |
| | |
| Richard Kohli, LAW'89 | Dr. Lori Ludwig, NSG'02 |
| |                     |
| | |
| Nicole Scott, MGT'12 | |
Hear Mai Tran's Testimony
Mai Tran was an international student who found success at Rhodes State!