Established in 2018, the Rhodes State College Alumni Circle of Excellence recognizes Associate Degree graduates of Rhodes State College and Lima Technical College who are doing exceptional work in their career field, community and for the College.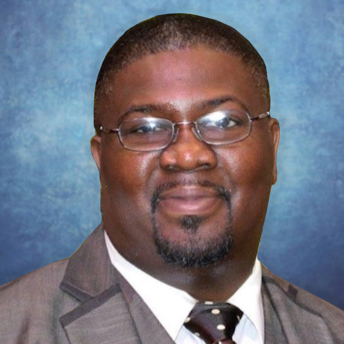 Aaron M. McLaurine, Associate of Applied Science, Electronic Engineering Technology – 1995 has impacted his community in a variety of creative and service-centered ways. After achieving his associate degree from Lima Technical College in 1995, he went on to attain his Bachelors of Science in Technology degree from Bowling Green State University in 1999 as well an additional certification in Multi-Craft Industrial Technology from Apollo Career Center. Mr. McLaurine is a member of the Lima Rotary Club, a board member of the Allen County Board of Mental Health and Recovery Services, an Associate Pastor at In Faith Ministries, and the Owner/Coach of Soldiers of Honor whose "mission is to encourage the discouraged mentally, emotionally, physically, or spiritually through the disciple of boxing."
Mr. McLaurine opened New Look Fitness Center in 2000 and became a Chaplain with Marketplace Chaplains, USA in 2010.   The individuals whom Mr. McLaurine has impacted include those with special needs, medical diagnosis such as Parkinson's Disease and at-risk youth. He said, "I feel that I have given individuals hope. I strive to be the best example to these individuals to never give up, face your fears, and always pursue your dreams."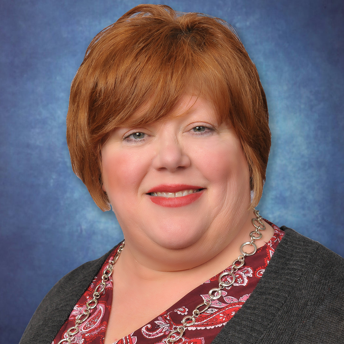 Linda A. Dodge, Associate of Applied Science, Respiratory Care – 1999 had a successful career as a Respiratory Therapist before catching the "Quality" bug and following a different career path.  Transferring some of the analytical skills as an RRT, she completed a bachelor degree in Business from Mount Vernon Nazarene University, an MBA from Tiffin University, and became a Certified Lean Six Sigma Black Belt.  Most recently, she completed a Masters of Business Operational Excellence from The Ohio State University, and in 2018, became an American Society for Quality-Certified Quality Auditor, or ASQ CQA, a professional who determines a quality system's adequacy and deficiencies.
A Respiratory Therapist for over twenty years, Dodge moved into an administrative role in Operational Excellence for Mercy Health West Central Ohio Region in 2007.  During her tenure, a successful six sigma project realized a $2.4 million net revenue impact for the organization and ninety-four persons completed Lean Training at St. Rita's Medical Center.  In 2016, Dodge became Associate Coordinator of Quality Initiatives for Rhodes State College's Workforce Economic Development and Continuing Education (WEDCE).  In her position, she provided ISO Internal Auditor training, ISO Services, Lean Essentials, Lean Six Sigma concepts and others. She said, "I have chosen fields that allow me to have a positive impact on the individuals and communities around me. The educational experience [at Lima Technical College] inspired me to continue my education and…lit a fire in me, a thirst for education!"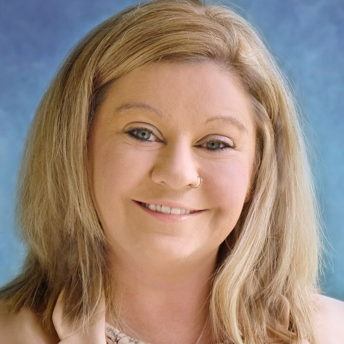 Katy I. Murphy, Associate of Applied Science, Human Service – 2006, CEO, Lighthouse Behavioral Health, Inc. is providing care and organizational leadership on a daily basis. After Ms. Murphy graduated with her associate's degree from Rhodes State, she went on to attain her Bachelor of Arts in Social Work from Bluffton University and her Master of Science in Clinical Counseling from Belleview University. She is licensed in Ohio as a LSW (Licensed Social Worker) as well as a LPC (Licensed Professional Counselor). Throughout her career, she has served as a Behavioral Access Clinician, Social Worker, Center Director, Therapist, and now, as a therapist and the CEO of Lighthouse Behavioral Health, Inc. Ms. Murphy, on behalf of Lighthouse Behavioral Health, Inc., is a member of the Lima/Allen County Chamber of Commerce and has volunteered at the House of Grace, providing therapy services to residents struggling with drug and alcohol issues.
She said, "I am so grateful for my experience at Rhodes State College. To this day, I encourage prospective social work students to start their educational path at Rhodes State College, as I feel the education I received there was so helpful in my pursuit of this career."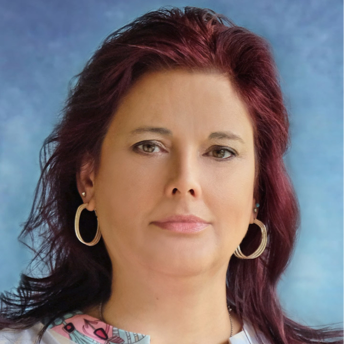 Tracy K. Smith, Associate of Applied Science, Respiratory Care – 1990, Clinical Coordinator of Pain Management and Sleep Center, Joint Township District Memorial Hospital started her career in Respiratory Therapy in 1989, before graduating from Lima Technical College. Upon graduation, she was a Floor Therapist at Joint Township District Memorial Hospital (JTDMH) in St. Marys, OH. She has stayed at JTDMH throughout her career, also serving as Lead/Coordinator or Pulmonary Services and in her current position as Clinical Coordinator of Pain Management and Sleep Center. Ms. Smith attained her Bachelor of Science in Healthcare Administration in 2012 from the University of Northwestern Ohio as well as a certificate in Management from Wright State University in 1995. She currently serves on the JTDMH Foundation as the Chair of Fundraising for the Healthy Baby Fund.
Ms. Smith served on the Respiratory Care Advisory Committee at Rhodes State College from 2008-2013. She is a regular speaker at area service clubs and safety councils on sleep wellness, sleep disorders and pain management. Of her motivations for what she does, she said, "When I started, I wanted to help people. I loved Respiratory Care because I cared for newborns taking their first breath. I have truly enjoyed mentoring new RT's in giving quality and compassionate care!"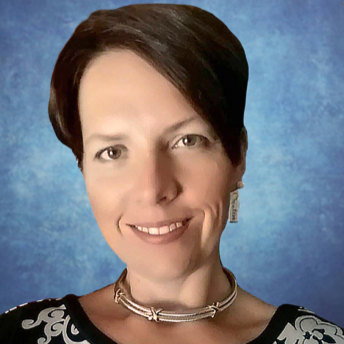 Dr. Lee Anne Sorto, Associate of Applied Science, Nursing – 2008, Regional Clinical Operations Administrator, Washington Regional Medical Center has been on the frontline healthcare since graduating from Rhodes State College. Since then, Dr. Sorto received a Bachelor of Science in Nursing from the Ohio State University in 2010, a Master's of Science in Nursing as well as her FNP from the University of Cincinnati in 2013, and her Doctorate of Nursing Practice from East Carolina University in 2017. Dr. Sorto is on the State Board of Nursing in North Carolina, Washington, and Ohio. In her current role as Healthcare / Hospital Clinical Operations Administrator at Washington Regional Medical Center in Plymouth, NC, she focuses on staffing and quality improvement efforts to plan, direct, and coordinate medical and health services within the community. In 2010, she served as Adjunct Faculty in the Rhodes State College Nursing program. In the ever-changing world of healthcare, Dr. Sorto is able to "manage change in health care delivery as work restructuring and shifts in the focus of care of new service lines are developed, and review and analyze facility activities and data to aid planning of service lines and community service opportunities."
Circle of Excellence Archive
| Award Year | Alum | Degree | Graduation Year |
| --- | --- | --- | --- |
| 2018 | Daniel Fultz | Technical Studies | 1978 |
| 2018 | Christine Joseph | Nursing | 1978 |
| 2018 | J. Kathryn Lukey | Nursing | 1978 |
| 2018 | Nancy Rhinock | Law Enforcement | 1994 |
| 2018 | Nancy Shuffle | Dental Hygiene | 1995 |
| 2019 | Jill Hay | Dental Hygiene | 1992 |
| 2019 | Robert A. Shappell | Radiographic Imaging | 1980 |
| 2019 | Russell L. Martin | Law Enforcement | 1978 |
| 2019 | Benjamin B. Stobbe | Nursing | 1987 |
| 2020 | Linda A. Dodge | Respiratory Care | 1999 |
| 2020 | Katy I. Murphy | Human Service | 2006 |
| 2020 | Dr. Lee Anne Sorto | Nursing | 2008 |
| 2020 | Tracy K. Smith | Respiratory Care | 1990 |