Rhodes State Campus Tours Available!
Register for a campus tour which includes a full walking tour of campus and a presentation from a New Student Success Navigator to get all your questions answered. Financial Aid Counselors will also be available during your visit.
New! Career Discovery Experience Series
Introducing Rhodes State Career Discovery Experience. Potential students will be able to spend a day in the life of a Rhodes State student centered around their program of interest. To learn more or to register click here.
Campus Map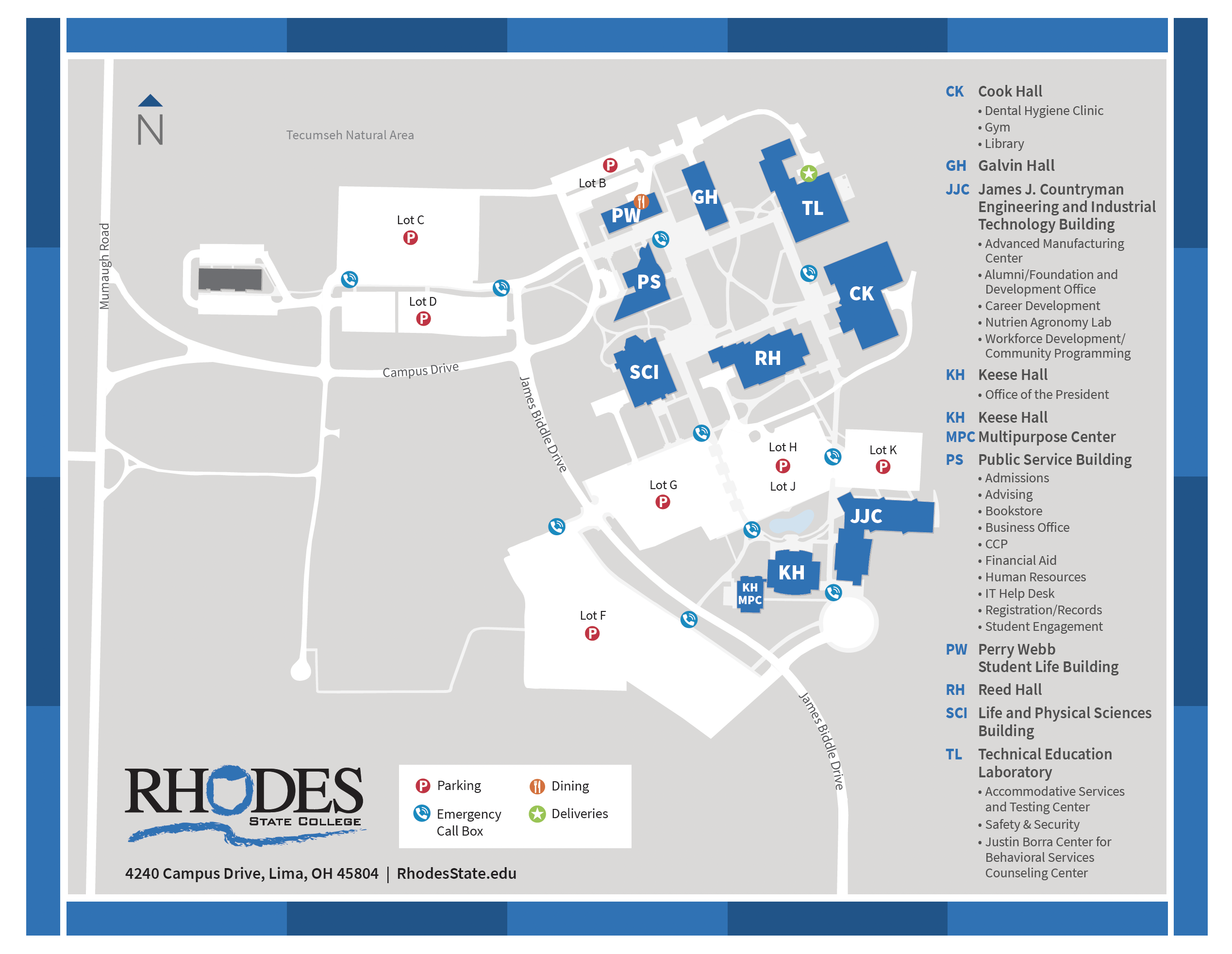 Building Maps
Address
4240 Campus Dr, Lima, OH 45804