Rhodes State Campus Tours Available!
Register for a campus tour which includes a full walking tour of campus and a presentation from a New Student Success Navigator to get all your questions answered. Financial Aid Counselors will also be available during your visit. 
Reserve your spot today. Click here to register. 
Campus Map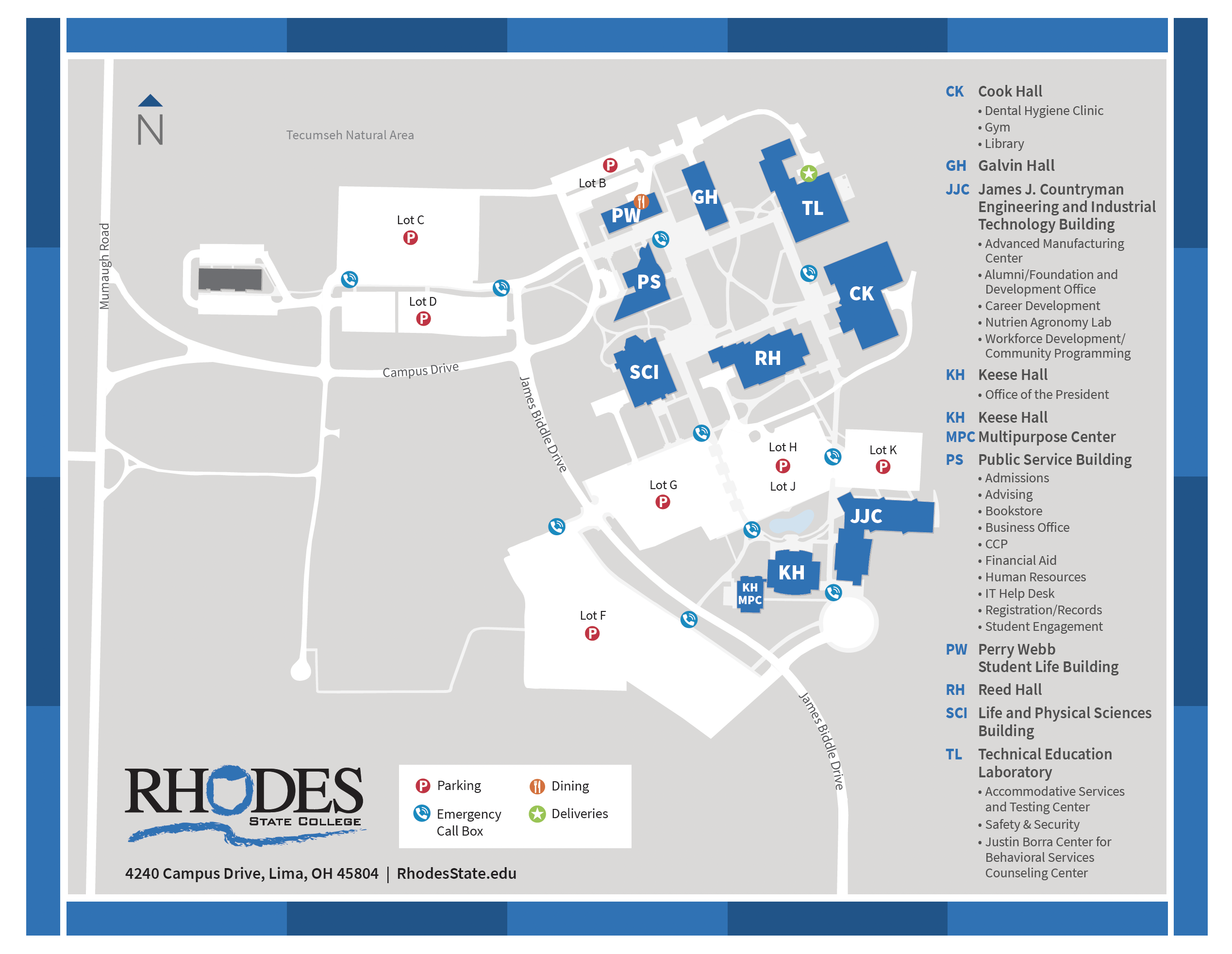 Building Maps
Address
4240 Campus Dr, Lima, OH 45804