Become a Client
Complete our Electronic Request for Counseling to become a client.
Important Information
As a valued client of the SBDC at Rhodes State College and an important business in Ohio, your continuation is very important to us.
Please feel free to contact your dedicated advisor with any questions or concerns we can assist you with.
In The News
Governor DeWine visited Sign Solutions, a Lima small business, who received a SBA grant with help from the Rhodes State College SBDC. The Small Business Relief Grants provided by the State of Ohio have been a commitment to assisting the majority of the economy in Ohio. These grants have been instrumental in maintaining many of our small businesses through the pandemic and recovery process to continue to stay open for business. Attached are a few photos. Congrats!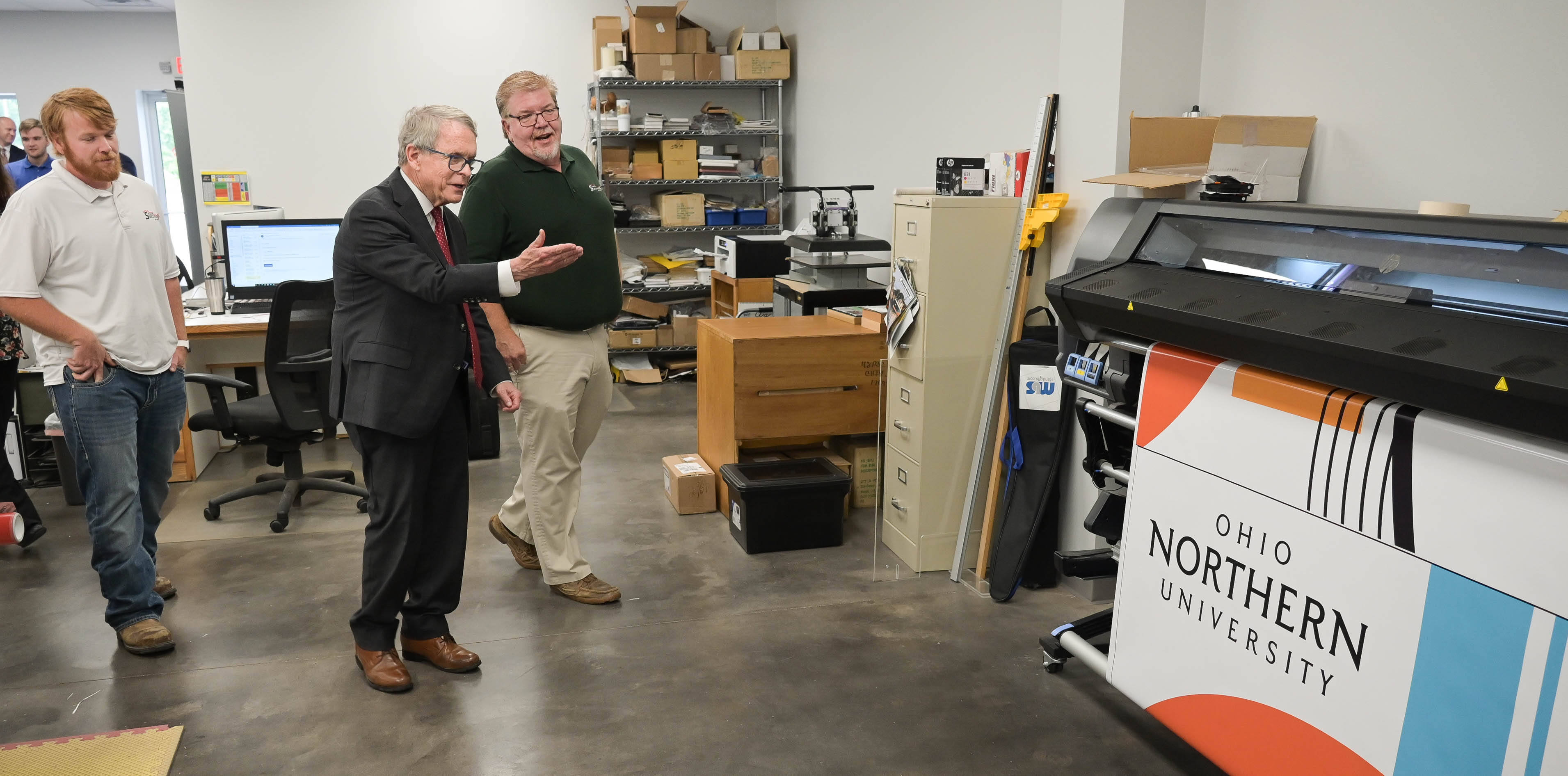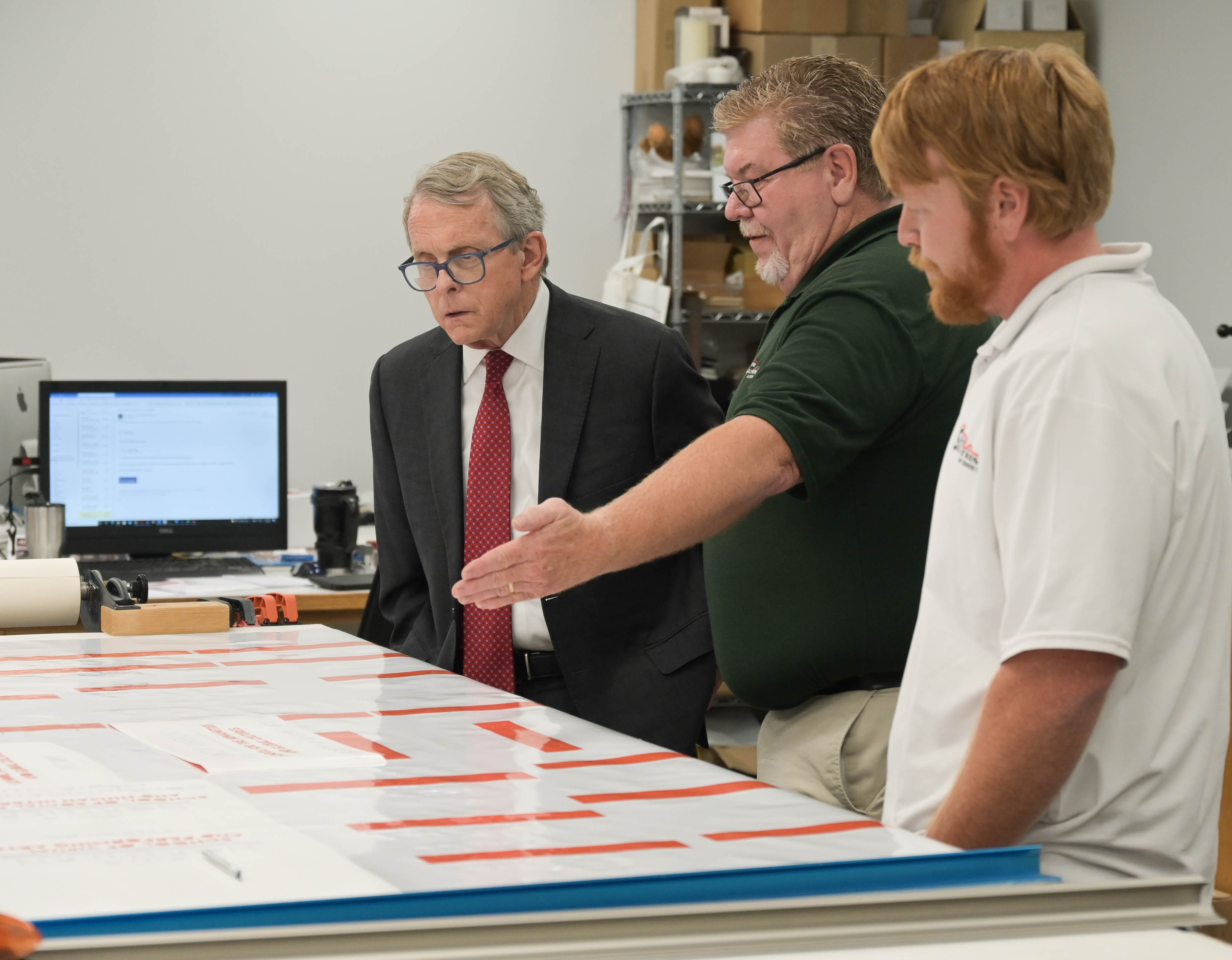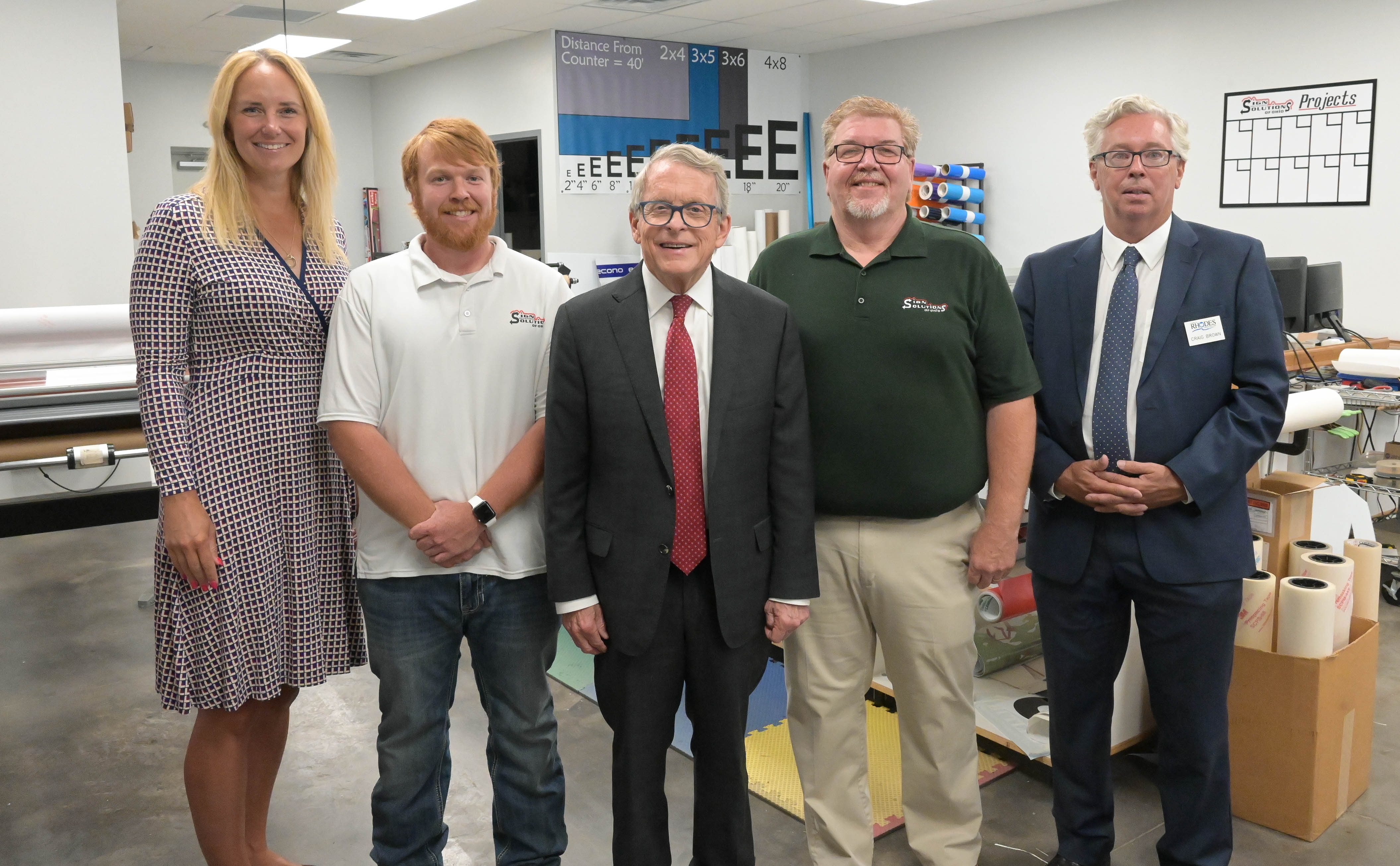 Click here to see the WLIO story
Affiliations
The Ohio Small Business Development Center at Rhodes State College is affiliated with the United States Small Business Administration (SBA), the Ohio Department of Development and the Rhodes State College Workforce Development and Innovation.
Disclaimer
The Small Business Development Center of Ohio (SBDC) program is funded in part through a cooperative agreement with the U.S. Small Business Administration. The SBDC program is also funded in part by the Ohio Department of Development. All opinions, conclusions or recommendations expressed are those of the author(s) and do not necessarily reflect the views of the SBA. Reasonable accommodations for persons with disabilities will be made if requested at least two weeks in advance. Contact Kathy Keller, 4240 Campus Drive, Lima, Ohio 45804, (419) 995-8184.