The Outstanding Alumni Award has been presented annually since 1988 to an alum of Rhodes State College or Lima Technical College who has distinguished him/herself both professionally and through community service activities. These accomplishments may emphasize professional, social or educational values. Past recipients represent a wide variety of area citizenship, leadership and professional excellence.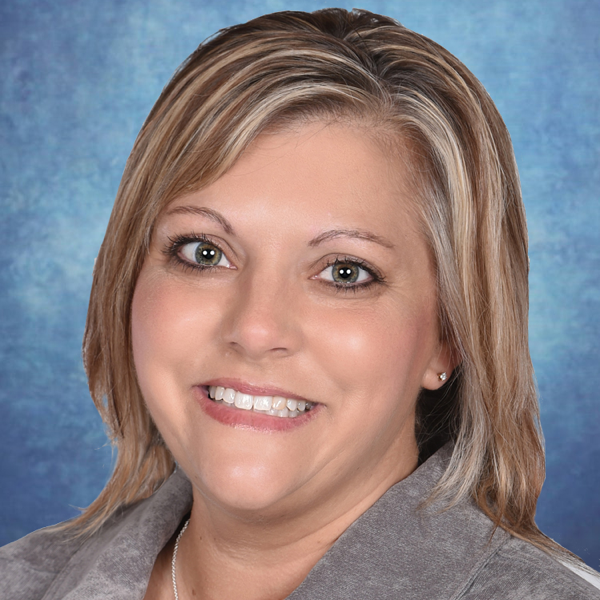 The 2020 Rhodes State College Outstanding Alumni Award recipient was Rachel L. Gilroy. Gilroy earned an Associate of Arts in Paralegal/Legal Assisting from Lima Technical College (LTC) in 1994. She said of her education at Lima Technical College "From helping a young mother achieve her dream back then, assisting in an internship that ended up becoming a full time job, to where I am now, Rhodes State played a tremendous role in my life, and I'm so very glad to be able to return those gifts to my community!"
In 2007, Gilroy attained her Bachelor of Business Administration from Mount Vernon Nazarene University and receives annual certifications from the Ohio State Bar Association, Ohio Secretary of State, Auditor of State, and the Treasurer of State.  After graduation from Lima Technical College in 1994, she was employed by the Law Offices of Robert E. Shenk, who nominated her for this honor. She served Allen County as Treasurer from 2008-2013 and from 2013 to present as Allen County Auditor.
In the region, Gilroy has served as Incorporator and Administrator of the Allen County Land Reutilization Corporation, on the Allen County Public Defender's Commission, in the County Auditor's Association of Ohio, and as a State Board Member of the Ohio Land Bank Association. Locally, Gilroy serves as a part of the Spencerville VFW, St. Patrick's Church in Spencerville, the Allen County Republican Party Executive Committee, and the Fraternal Order of Police Auxiliary, Lima Lodge. At Rhodes State College, Gilroy was the Featured Alumna in the Winter 2019 Alumni Newsletter, an Adjunct Faculty member from 1995-1996, and she represents a Legacy Family at Rhodes as her youngest daughter graduates this May.
"My husband and I are proud to be active members and supporters of our community and county,  from supporting our law enforcement officers through our FOPA membership, to fundraising activities for the local VFW, American Legion and Amvets, to our school and faith communities. We've taken pride in raising our four daughters with the same values. Serving in any form in the community you live in provides strength in character and heart, and is vitally important to the strength and health of our communities," she said.
Previously, Gilroy has received the Mount Vernon Nazarene University Excellence Award and the Huntington National Bank Service in Excellence Award.
Outstanding Alumni Archive
| Award Year | Alum | Degree | Graduation Year |
| --- | --- | --- | --- |
| 1988 | Kay Rodabaugh Parent* | Nursing | 1982 |
| 1989 | Cynthia C. Unverferth | Office Secretarial | 1987 |
| 1990 | Marlin R. Kirkendall | Law Enforcement | 1973 |
| 1991 | Annabelle "Katie" Allen* | Nursing | 1976 |
| 1992 | Jerry D. Good | Accounting | 1976 |
| 1993 | Gregory E. Phipps | Electrical Engineering | 1983 |
| 1994 | Lori L. Reidenbach | Law Enforcement/Corrections | 1984 |
| 1995 | Angie Dupes Clark | Business | 1989 |
| 1996 | David K. Holbrook | Law Enforcement | 1991 |
| 1997 | Connie M. Dershem | Human Services | 1994 |
| 1998 | Gary Wurst | Computer Programming | 1993 |
| 1999 | Donna M. Dickman | Human Services | 1994 |
| 2000 | Jerry D. McGlothen | Respiratory Care | 1982 & 1992 |
| 2001 | Cathy L. Patton, RN, MSN | Nursing | 1977 |
| 2002 | Mary Kay Koch Verhoff | Radiology Technology | 1978 |
| 2003 | Christine N. Nathe, RDH, MS | Dental Hygiene | 1986 |
| 2004 | Anthony R. Iriti | Accounting | 1978 |
| 2005 | Terry L. White, Ph. D. | Law Enforcement | 1974 |
| 2006 | David L. Ditto | Quality Engineering | 2004 |
| 2007 | Twyla Duprey Rose | Secretarial Science | 1978 |
| 2008 | Chris D. Bolen | Electrical Engineering | 1984 |
| 2009 | John E. White | Computer Programming | 1979 |
| 2010 | Matthias J. Kaplanow | Retail Marketing Management | 1988 |
| 2011 | Ann M. Deerhake, RN, MSN | Nursing | 1991 |
| 2012 | Douglass S. Degen | Mechanical Engineering | 1987 |
| 2013 | Joseph L. Kitchen | EMS, ATS Fire Science | 2012 |
| 2014 | Marilyn F. Cipollone | Human Services | 1994 |
| 2015 | Timothy M. Mosher,CNP | EMS, Nursing | 1982,1984 |
| 2016 | Jane P. Krites | Nursing | 1987 |
| 2017 | Mary L. Marker | Respiratory Care | 1980 |
| 2018 | Roni L. Height | Accounting | 1977 |
| 2019 | Cathy L. Kohli | Law Enforcement | 1987 |
| 2020 | Rachael S. Gilroy | Paralegal/Legal Assisting | 1994 |