Registered Apprenticeship Programs
Employers, Rhodes State College is a Registered Apprenticeship Sponsor with the State of Ohio and can sponsor your Apprenticeship program, in both Union and Non-union workplaces. Hundreds of occupations can support an Apprenticeship Program.
Want to hear from the employers of our apprenticeships? Watch here:
Industry-Recognized Apprenticeship Programs (IRAP)
Employers, Rhodes State College supports industry employers in securing an IRAP and provides IRAP training. 
Employer Benefits of an Apprenticeship Program:
Discover new, diverse talent
Customized training that meets your company needs
Stay up-to-date with your industry and technology
Studies show the average retention for apprentices completing the program is 91%
Stable and reliable pipeline of qualified workers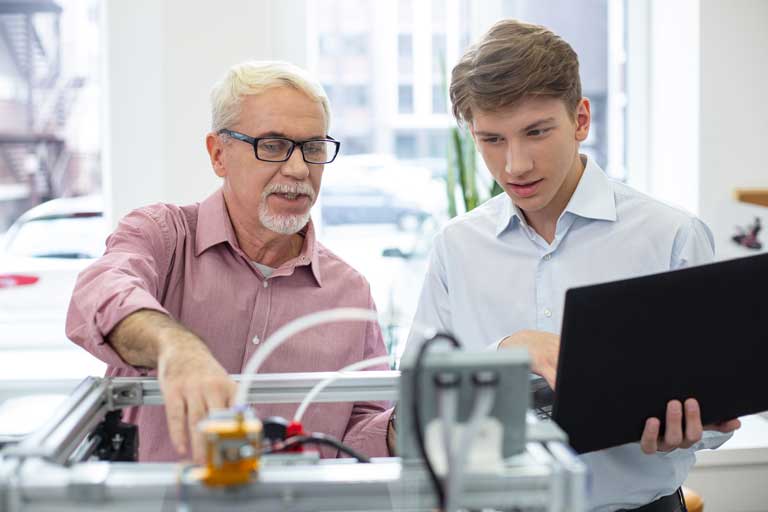 What is a Registered Apprenticeship Program?
Registered Apprenticeship Programs combine Related Instruction (RI) with structured On-the-Job training (OJT) so individuals can prepare for careers in skilled occupations. Every program includes a minimum of 2,000 hours of structured OJT and a minimum of 144 hours of RI. The Related Instruction can lead to a college degree.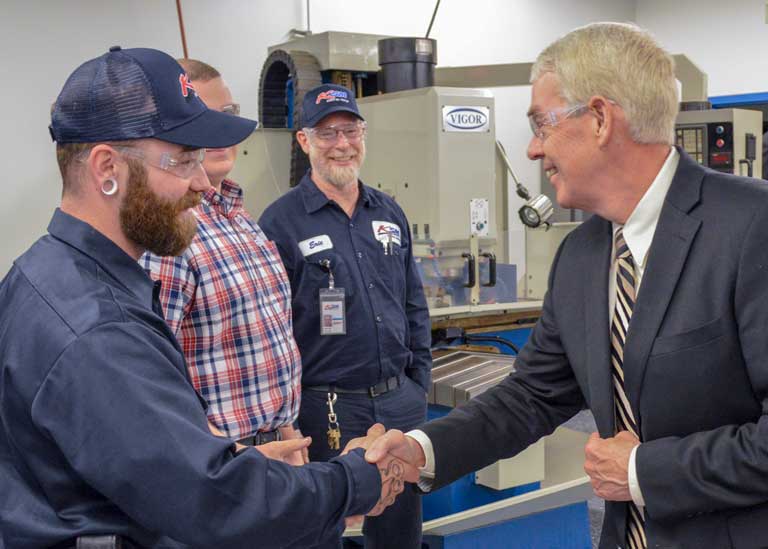 What is an Industry-Recognized Apprenticeship Program (IRAP)?
IRAPs are a new and flexible form of high-quality apprenticeship programs that provides individuals with opportunities to obtain workplace-relevant knowledge and progressively advancing skills. IRAPs include a paid-work and an educational component, and they result in an industry-recognized credential.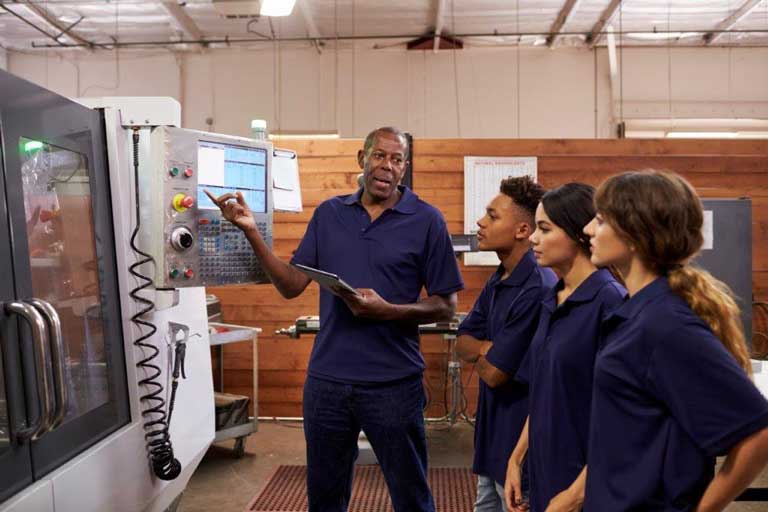 What is a Pre-Apprenticeship Program?
Rhodes State College's Pre-Apprenticeship Program allows individuals to learn about an industry or field of interest through basic technical and job-readiness skills training and on-the-job training in an industry of choice in a short period of time.  
learn more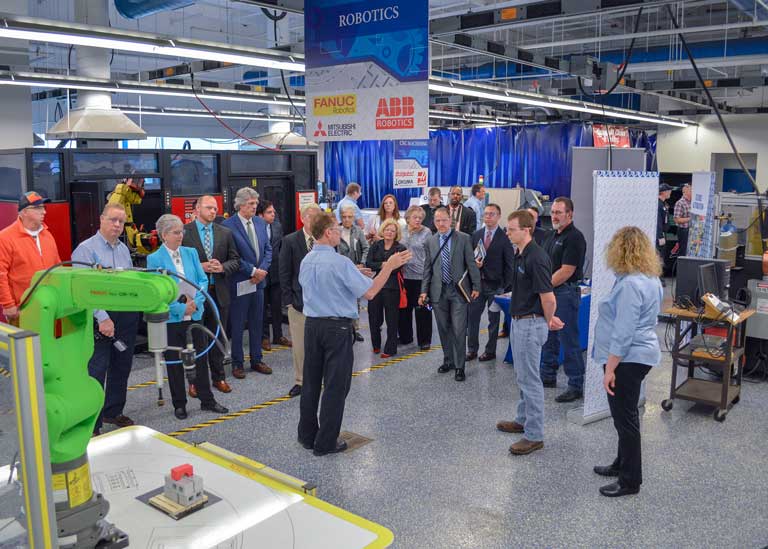 What is a Manufacturing Partnership?
The West Central Ohio Manufacturing Partnership (WCOMP) is a manufacturing-led 'industry sector partnership' that was created to solve the common workforce training, retention and recruitment challenges of its participating member manufacturers
learn more