Transient Student Checklist
Please complete the following steps to enroll as a transient (guest) student at Rhodes State College:
1. Apply or Reactivate
If you are new to Rhodes State, please complete the College Application.
If you have ever received grades from Rhodes or are a past College Credit Plus participant, please complete the College Reactivation Form.
2. Select your Course
Click the Course Schedule button below and select the semester you wish to enroll and search courses. Once you have determined which course you plan to take, copy the CRN and Subject numbers (see example below). After selection of your desired course, please contact our Transient Student Success Navigator, Abbi Teglovic, at Teglovic.a@rhodesstate.edu.  In your email, please provide your full name, date of birth, desired course, and best way to contact you.  The Success Navigator will then work with you on registering for the course and providing you with important information to access your course.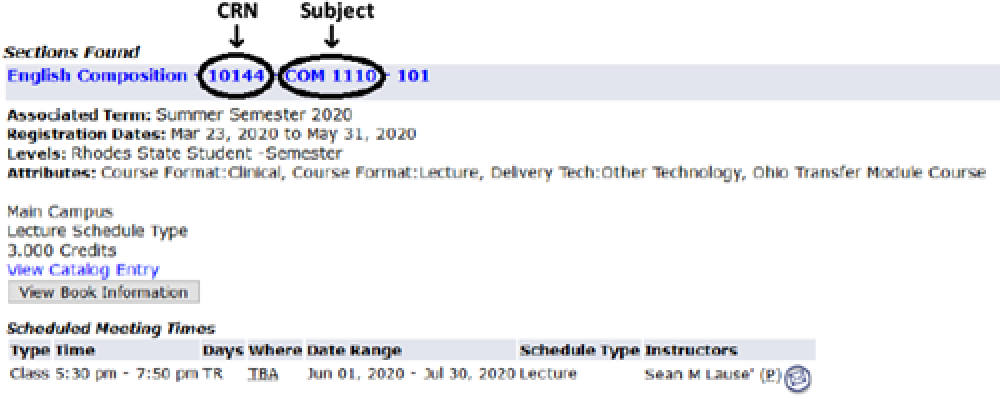 Want to ensure our classes transfer?
Check out https://transfercredit.ohio.gov/pg_20?3979402137442 or www.transferology.com.