2020 Outstanding Professional Leadership & Service Award - Faculty

Jill Hay, Professor, Clinical Coordinator Dental Hygiene
The 2020 Outstanding Faculty Award was presented to Jill Hay, Professor of Dental Hygiene and Clinical Coordinator of the Rhodes State Dental Hygiene Clinic. She was selected based on her innovation in teaching, work with student organizations, community activities, continuing education, and leadership in professional organizations.  Examples of her service include her development of innovative mock clinic exams and creating a replication of a testing environment to lessen student anxiety during licensing exams; her service as the community liaison for a student chapter of the Northwest Ohio Dental Hygiene Association (NWODHA) on campus; her participation in numerous health fairs in and around the Lima area; and her membership in the Tobacco-Free Coalition of Allen and Auglaize counties. Ms. Hay is a passionate recruiter for Rhodes State College and coordinates continuing education courses for her national association.  She has been a member of the American Dental Hygiene Association since 1992 and has been the Chair of the Academy of Dental Hygiene Studies since 2000. She is currently the President of the NWODHA, and is currently serving in her fourth term as President for the local association.
2020 Outstanding Professional Leadership & Service Award - Adjunct Faculty

Jodi Pierstorff, Adjunct Instructor for American Sign Language
The Outstanding Adjunct Faculty Award was presented to Jodi Pierstorff, Adjunct Instructor for American Sign Language. Ms. Pierstorff has impacted students at Rhodes State through her teaching in the College Credit Plus (CCP) program as well as online teaching formats. She is expressive, engaging, and creates a positive experience through digital learning venues. Ms. Pierstorff started the very first American Sign Language Club on Rhodes State's campus as well as led the creation of the American Sign Language (ASL) club Facebook page, which posts articles and songs about deaf culture. She is the originator of the "Deaf Town" event in which deaf community volunteers team up with the ASL students to role-play as business owners. Ms. Pierstorff also organizes the yearly Sign Language concert called, "The Signs of Music," during which students choose songs, translate them into ASL, and sign them as a group in front of a live audience. Additionally, she is a contributor to the Educational Testing Services, providing questions for the Professional Educator Program ASL Assessment.
2020 Outstanding Professional Leadership & Service Award - Professional/Administrative Award

Scott States, Coordinator, Academic Systems CDIL
The Outstanding Professional/Administrative Award was presented to Scott States, Learning Management System Coordinator in the Distance & Innovative Learning department. Mr. States was chosen based on his positive communication, his creation and implementation of initiatives that furthered the College's mission, his ability to positively address challenges and build consensus, and his major contributions to the success of the College.  Mr. States has forged meaningful partnerships outside of his department in order to increase the level and quality of the service he provides.  He sets a positive example by working and communicating collaboratively across a wide range of departments, faculty, and staff, and creates a welcoming, safe environment in his area. Mr. State's positive attitude is that of a life-long educator, and his focus is on quality and continuous improvement.  He embodies the Rhodes State values of integrity, caring, responsibility, respect, and quality. 
2020 Outstanding Professional Leadership & Service Award - Support Staff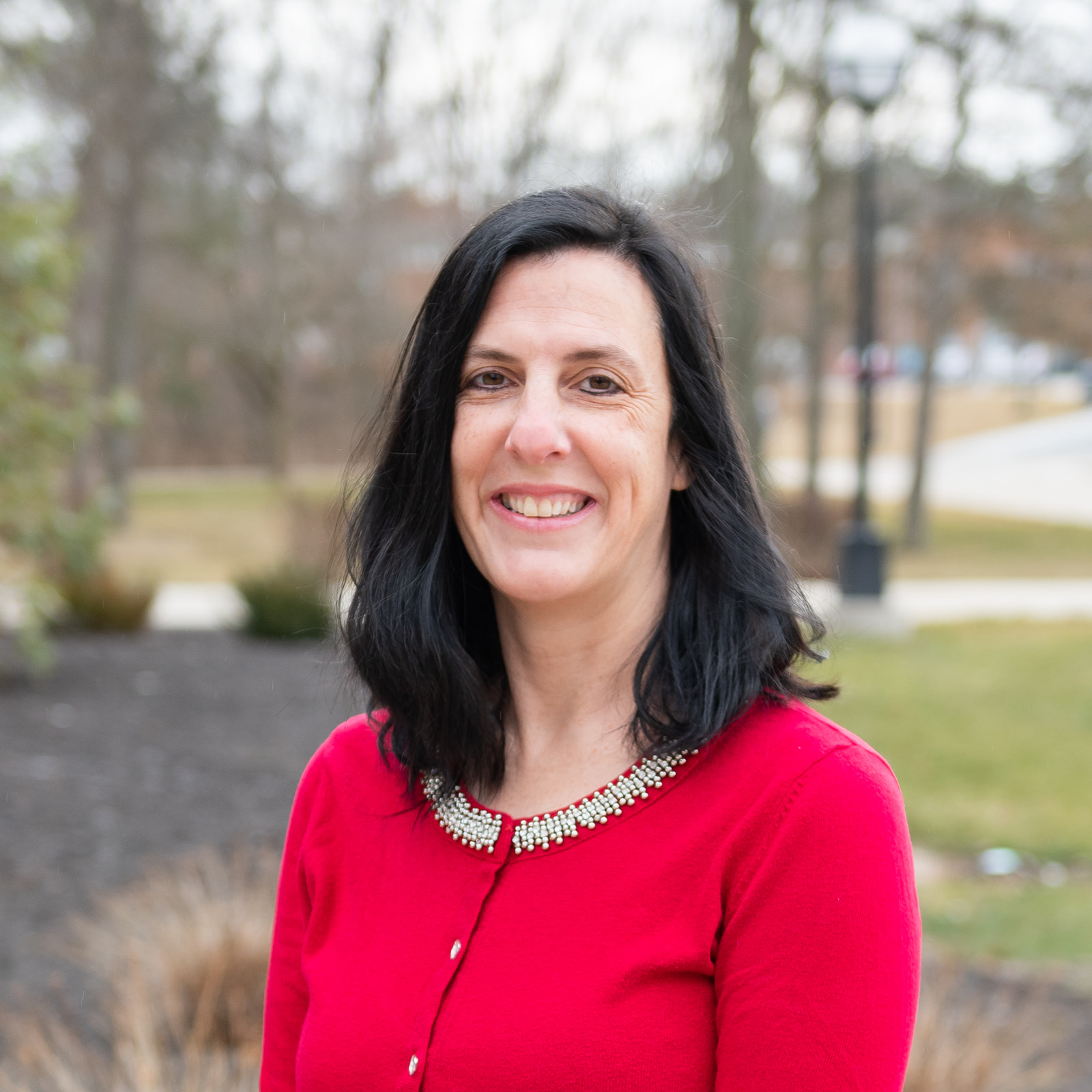 Mary Rex-Maley, Office Assistant, Technology & Liberal Studies
The Outstanding Support Staff Award was presented to Mary Rex-Maley, Office Assistant for the Division of Technology & Liberal Studies. Ms. Rex-Maley has nurtured a very welcoming environment at Rhodes State College. She is an efficient worker, who has become integral to all the processes and functions of her Division. Ms. Rex-Maley takes intentional measures to care for and help students, staff, and faculty as well as work as a team member across divisions and departments to accomplish complex tasks. During the 2019 Higher Learning Commission visit, Ms. Rex-Maley provided positive and patient reassurance as well as resources to instructors, criterion group members, and administrators. Currently, during the challenging COVID-19 season, the College has transitioned to full-remote teaching and learning, and Ms. Rex-Maley has been a consistent wealth of sensibility and reliability. Ms. Rex-Maley is a professional with a servant's heart, who earned her degree from Rhodes State College/Lima Technical College, and her commitment to Rhodes State and its core values is without question.
2020 Honorary Award
Special award given to John Fallon for naming of the Early Teaching Award

John Fallon, Professor Humanities, Technology & Liberal Studies
Dr. John Fallon, Professor of Humanities in the Technology and Liberal Studies Division, was given an Honorary Award by President Dr. Cynthia Spiers, recognizing his exemplary career and service to Rhodes State College as well as the Ohio Association of Two-Year Colleges. He has served as the president of Ohio's Association for Two-Year Colleges and was honored with the naming of the John Fallon Early Teaching Award, which is given annually to the state's most highly recognized new Community College educator. An English professor in the humanities department, Dr. Fallon's entrepreneurial mindset helps students learn the skills they need to reach their academic and career goals. He continually seeks new experiences and shares them with the students, faculty and staff of Rhodes State. For example, his research and travel inspired Rhodes State's online Native American Literature course, and his extensive military and law enforcement training launched the Verbal Judo course. His "learning community" teaching method links curriculum between programs and brings creativity, insight and innovation to his department and the College.
2020 John Fallon Early Teaching Award
Outstanding Professional Leadership & Service award for a New Instrutor

Laurin Wolf, Instructor, Humanities, Technology & Liberal Studies
Laurin Wolf was recognized as the John Fallon Early Teaching Award winner at Rhodes State College and as a nominee for the Ohio Association of Community Colleges' award of the same name. Ms. Wolf was chosen for this distinction due to her enthusiasm for student success, involvement in Rhodes State activities, and her excellent classroom practices. Examples of Ms. Wolf's service include volunteering during the College's annual Welcome Day and at the College's "Mobile Registration" event. She also co-created an informational student video about the Integrated Reading and Writing course offered at Rhodes State. In the classroom, Ms. Wolf displays high energy, humor and enthusiasm for her subject matter. She has written and published two poetry chapbooks About Staying In (2019, Finishing Line Press) and Come Back Mother (2020, Dancing Girl Press). She uses her public speaking engagements to model concepts and techniques, and she uses her published literary works to open up discussions in creative writing courses.
The Drs. Earl and Nancy Keese 2020 Faculty and Staff Leadership Award
Established by Drs. Earl and Nancy Keese to Recognize Outstanding Service

Eric Mason, Dean, Academic Affairs
In recognition of the true leader in all of us, an award program was established to honor those individuals, internal or external to the College, who have given exemplary service and shown outstanding leadership to further the mission of Rhodes State College. The purpose of the award is to pay homage to the individual and publicly acknowledge unique personal contributions to the College.  The Faculty and Staff award is presented to Dr. Eric Mason. Eric is alumnus of the College and is presently the Dean of Academic Affairs. Prior to this position, he was the Assistant Dean for Health Sciences for Nursing and holds the rank of Assistant Professor. He is a leader at Rhodes State going above and beyond in all of his efforts. In addition to duties related to his positions, in our Shared Governance structure he was the past Chair of the Curriculum Committee and this year will serve as the Chair of the Program Council. He was also instrumental in the work preparing the evidence and Assurance Argument for the College's recent and successful reaccreditation visit with the Higher Learning Commission in March 2019.
The Drs. Earl and Nancy Keese 2020 Community Leadership Award
Established by Drs. Earl and Nancy Keese to Recognize Outstanding Service
Alberta Lee, Retired / Foundation Board Member
Compass Presidential Award 
For Exemplary Contribution Toward Advancing the Success of the College
 
Andrea Faber, Chair, Professor Math & Physical Sciences, Technology & Liberal Studies