OPOTA Basic Police Overview
The Criminal Justice program is a unique, highly challenging, diverse, reputable, technical and theoretical educational program which trains and develops individuals who desire professions in the criminal justice fields, and provides enhanced developmental training for in-service professionals which establishes a culture of lifelong learning.
Our mission is to graduate students that will be proficient in the necessary skills required to be effective in the fields of law enforcement or corrections. The graduate will have a thorough knowledge of the laws of the State of Ohio and how to enforce those laws, the utilization of a wide variety of equipment, the understanding of how to interact appropriately with a diverse community, and to master a wide variety of skills and communication methods required to operate effectively in these fields. 
This program at Rhodes State College is known for being one of the most accelerated programs to become a police officer in the state of Ohio. Students will have the opportunity to receive certifications that are above and beyond what the state requires, helping them to become more highly skilled upon entering the workforce.
Summer Full-Time Police Academy 
Application Deadline:  April 1, 2023
The Rhodes State Police Academy is accepting applications for its Summer full-time Academy. Classes are April 20-August 11, 2023, from 8:00 am to 4:30 pm, 6 days per week with either Sunday or Monday off each week. Students interested in joining the Academy must first pass a physical fitness test. Please click the "Request Information" button above, email enroll@rhodesstate.edu or call 419-995-8320 to schedule a time with a Success Navigator or to start the admissions process.
Career Opportunities
Deputy Sheriffs
Police Officers
Park Rangers
Parole and Probation Officers
Court Bailiffs
Game Wardens
Conservation Officers
Program Highlights
Students will learn about all aspects of the Criminal Justice System and how it functions
Topics covered will be:

Administration
Legal
Human Relations
Firearms
Driving
Subject Control Techniques
First Aid/ CPR/ AED
Patrol
Civil Disorders
Traffic
Investigation
Physical Conditioning
Homeland Security

Upon completion of all required skills and testing, graduates of this program will receive an Ohio Peace Officers Certification and be prepared for the vast and constantly expanding opportunities available to them.
Professional Licensure Information
Upon completion of all required skills and testing, candidates will receive Ohio Peace Officers Certification.
Student Success Navigator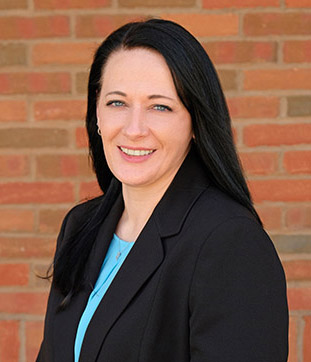 Crystal Snyder
Student Success Navigator