Associate of Applied Business in Accounting Overview
With a degree in Accounting from Rhodes State, you will have a solid background to start or move up in an accounting career. The program prepares graduates for employment as accountants in public accounting, industry, and government. During the program, students acquire fundamental accounting skills, including preparation and interpretation of financial statements, budget development, cost analysis, computer applications, and tax compliance. These skills prepare them for employment in a variety of positions including, but not limited to, bookkeepers, payroll clerks, accounts receivable clerks, accounts payable clerks, tax preparers, financial accountants, managerial accountants, controllers, chief financial officers, auditors, & Certified Public Accountants.
Career Opportunities
Bookkeepers
Payroll, Accounts Receivable, & Accounts Payable clerks
Tax preparers
Financial & Managerial accountants
Controllers
Chief Financial Officers
Auditors
Certified Public Accountants
Q & A
I want to go on to become a CFO. How will this program help me?

Yes! Our Accounting program provides the building blocks for students to become everything from bookkeepers to chief financial officers, payroll and accounts receivable clerks to controllers and CPAs. You won't limit yourself by choosing accounting!

I want to become a CPA, is this a program from me?

Yes! Whether you are just starting your career or are looking to retrain, the Accounting Program at Rhodes State College can provide you with the education that you need to become a licensed CPA. (For more information about becoming a licensed CPA in the State of Ohio please see https://acc.ohio.gov/becoming-licensed)
Program Highlights 
The Accounting Degree is offered in a hybrid/online format using Zoom for class meetings. Many classes in the degree can also be taken in a traditional daytime format on campus.
Students can pursue degree in a full-time or part-time format.
Students complete an accounting internship before graduation
Faculty have extensive and current real-world experience in the fields of business and accounting
This degree program contains one or more embedded certificates which will be awarded when the certificate requirements are completed.
Students can easily complete three years of their Bachelor's Degree in Accounting at Rhodes State College and then transfer for their fourth year to either Franklin University or Bluffton University
This program is fully accredited by the Accreditation Council for Business Schools and Programs (ACBSP), a specialized accreditation recognized by the Council on Higher Education Accreditation (CHEA).
Selling Points
The fields of accounting and auditing are projected to grow 7% from 2020-2030! (Bureau of Labor Statistics 2021)
Internship opportunities close to home
Real World Experience
On your educational journey to accounting you will participate in an internship for credit towards graduation. Your internship offers the opportunity to develop important relationships and build career-enhancing skills for life after your degree.  An emphasis is placed on integrating prior or concurrent classroom learning with your work experience. This solidifies the correlation between what you have learned at Rhodes and what you are doing in your career.  You will receive one on one assistance to find the internship you want with the employer you want to grow with. Students have gained real world knowledge by completing internships with public accounting firms, local businesses, and nonprofits. Your options are endless! 
Professional Licensure Information 
Certified Public Accountant (CPA), Certified Management Accountant (CMA), Enrolled Agent (EA), Certified Internal Auditor (CIA)
The Accounting program is accredited by the Accreditation Council for Business Schools and Programs (ACBSP), demonstrating it has met standards of business education that promote teaching excellence.
ACBSP Business Program Accreditation & Business Programs Student Achievement Results
Accounting Success Stories
Melissa A. Young, CPA, M.A. Hoops & Associates, Certified Public Accountants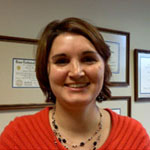 I loved Rhodes State. I learned so much from the concentrated courses in my major. I believe my instructors did a fantastic job in helping me to achieve and believe in my chosen profession. The reasonable tuition was a major factor in choosing Rhodes State. I feel I received great quality instruction for a very reasonable price. I had wonderful instructors who helped me along the way. Without all of you, I wouldn't be where I am today. Thank you so much!
Bobbie Jean Arebalo-Agler, CPA, Blue & Co, LLC, Lexington, KY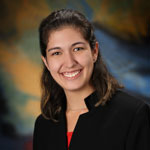 While attending Rhodes State, I was equipped with the knowledge and learning skills necessary to adequately prepare me for a career in a public accounting firm. My experiences at Rhodes enabled me to learn from teachers/professors who have real-world applications and knowledge of the material being taught; which in turn gave me the confidence and know-how to successfully sit for and pass the CPA Exam on my first attempt.  I am now a licensed CPA in Ohio and Kentucky. I have been able to accomplish several goals, thanks to Rhodes's flexible scheduling, all with a young child and while working.  
Student Success Navigator