Associate of Applied Business in Accounting Overview
The Accounting program is designed to provide a hands-on and technology-driven education in a highly competitive field.  Students will learn the use of personal computers along with manual procedures of accounting. The program prepares graduates for employment as accountants in business, industry, and government. Many experienced accountants become partners in public accounting firms or managers in corporations.
During the program, students acquire fundamental accounting skills, including preparation and interpretation of financial statements, budget development, cost analysis, computer applications, and tax compliance. These skills prepare them for employment in a variety of positions including, but not limited to, bookkeepers, payroll clerks, accounts receivable clerks, accounts payable clerks, tax preparers, financial accountants, managerial accountants, controllers, chief financial officers, auditors, & certified public accountants.
The Accounting program also provides a strong foundation for those students who wish to take the Ohio Certified Public Accountant (CPA) Examination.
Associate of Applied Business in Accounting Highlights 
Accounting Degree is offered in a traditional day time and a 100% online format.
Students complete an accounting internship before graduation.
Faculty have extensive and current real world experience in the fields of Business and Accounting.
Students can easily complete a three years of their Bachelor's Degree in Accounting at Rhodes State College and then transfer for their fourth year to either Franklin University or Bluffton University.
Career Opportunities
Those with Rhodes State accounting degrees are prepared for careers in Bookkeepers, Payroll Clerks, Accounts Receivable Clerks, Accounts Payable Clerks, Tax Preparers, Financial Accountants, Managerial Accountants, Controllers, Chief Financial Officers, Auditors, & Certified Public Accountants.
Associate of Applied Business in Accounting Plan of Study
Professional Licensure Information 
Certified Public Accountant (CPA), Certified Management Accountant (CMA), Enrolled Agent (EA), Certified Internal Auditor (CIA)
The Accounting program is accredited by the Accreditation Council for Business Schools and Programs (ACBSP), demonstrating it has met standards of business education that promote teaching excellence.
ACBSP Business Program Accreditation
Accounting Success Stories
Melissa A. Young, CPA, M.A. Hoops & Associates, Certified Public Accountants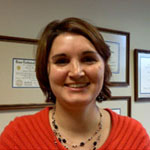 I loved Rhodes State. I learned so much from the concentrated courses in my major. I believe my instructors did a fantastic job in helping me to achieve and believe in my chosen profession. The reasonable tuition was a major factor in choosing Rhodes State. I feel I received great quality instruction for a very reasonable price. I had wonderful instructors who helped me along the way. Without all of you, I wouldn't be where I am today. Thank you so much!
Bobbie Jean Arebalo-Agler, CPA, Blue & Co, LLC, Lexington, KY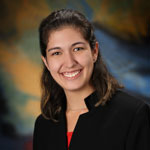 While attending Rhodes State, I was equipped with the knowledge and learning skills necessary to adequately prepare me for a career in a public accounting firm. My experiences at Rhodes enabled me to learn from teachers/professors who have real-world applications and knowledge of the material being taught; which in turn gave me the confidence and know-how to successfully sit for and pass the CPA Exam on my first attempt.  I am now a licensed CPA in Ohio and Kentucky. I have been able to accomplish several goals, thanks to Rhodes's flexible scheduling, all with a young child and while working.