You are welcome at Rhodes State College!

It is my pleasure to welcome you to Rhodes. Our DEI initiatives highlight the importance and value of a diverse and inclusive college environment and advance the culture of respect where individuals from all diverse backgrounds are able to thrive throughout your higher education experience. Enjoy your time here and if you have questions about our DEI initiatives, contact me at rscdei@rhodesstate.edu.

L. Renee Bradley, EdD
Special Assistant to the President – Diversity, Equity and Inclusion

view Juneteenth schedule of events

Rhodes State College Receives Corporate Leadership in Diversity Inclusion Award
Rhodes State College received the Corporate Leadership in Diversity Inclusion Award at the September 22nd Community Enrichment Dinner (CED). Over 700 community members attended the event, hosted by the CED, a local nonprofit organization. "This event was an opportunity for our community to come together and celebrate inclusion and diversity among our organizations and businesses. Rhodes State is honored to receive this prestigious award. Through our Rhodes States' Strategic Plan: Inventing Our Future Together, our DEI efforts continue to expand," commented Dr. Spiers. "In 2021 Dr. Renee Bradley, Special Assistant to the President for Diversity, Equity and Inclusion joined Rhodes State's Cabinet. Her leadership has helped us make positive strides to enhance our DEI outreach and support," added Dr. Spiers, President of Rhodes State College. 
"Rhodes State College has always had a footprint in diversity and champions the importance and value of a diverse and inclusive college environment," stated Dr. Renee Bradley. "Our goal is to advance a culture of respect where individuals from all diverse backgrounds are able to thrive in an inclusive environment for all students." 
Hometown Stations Interview - Black History Month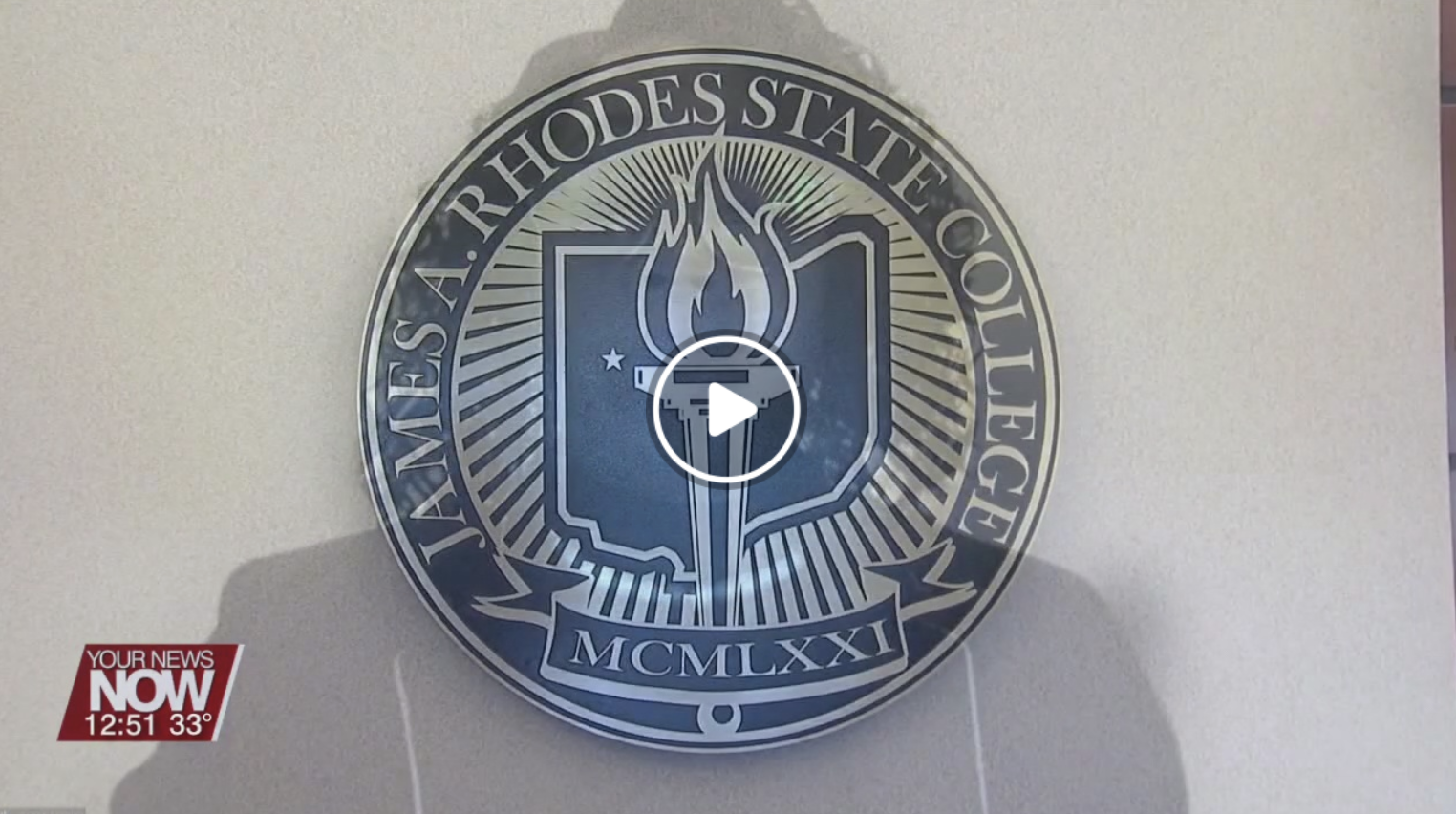 In 2019, the College started offering a monthly "Empower Hour" where women from the college network while learning about leadership and mentoring opportunities in higher education. The College's connection with The American Council on Education Women's Network (ACE/WNO) inspired this event. If you'd like to learn more about these events or would like to participate as a speaker/workshop leader, please contact Kim Miller at miller.k9@rhodesstate.edu.
Black History Month
Every year Black History Month sparks an annual debate about the use of one month (February) to celebrate the history and accomplishments of Black/African Americans. Rhodes State challenges you to join us in the celebration of Black history and culture all year by listening to the words and comments from RSC alumni and current employees express what Black History means to them. Sharing these videos will help to expand the history and culture of this celebration beyond the month of February.
2022
Watch Black History Month Videos
2023
| | |
| --- | --- |
| | The Conversation suggests what may have happened if the two of the most influential and intriguing figures of the Civil Rights Era (Dr. Martin Luther King, Jr. and Malcolm X) had a one-on-one conversation at the height of the movement.  The actors (Rev. John McCants and Buddy Hanna) present an interesting dialogue bringing life to historic context still relevant today. |
Juneteenth
2023
| | |
| --- | --- |
| | Juneteenth commemorates an effective end of slavery in the United States. Juneteenth (short for "June Nineteenth") marks the day when federal troops arrived in Galveston, Texas in 1865 to take control of the state and ensure that all enslaved people be freed. Today, we continue to celebrate this historic event. |
2022
| | |
| --- | --- |
| | Rhodes State College supported the 2022 Juneteenth celebration held in Downtown Lima, which was hosted by The Council for the Arts. The event consisted of a Black and White Ball and a runway fashion show on Friday, June 17th at the Veterans Memorial Civic Center. Saturday, June 18th was a time for 'fun in the sun' and to greet potential new students with an interest in the wonderful academic programs Rhodes State College has to offer.  |
RSC DEI has two advisory committees each with a specific purpose in advancing DEI at the College.  Our Community Advisory Committee assists with bringing awareness to challenges experienced by underserved individuals throughout the communities we serve. Our Internal Advisory Committee assists in fostering a commitment to increasing diversity at RSC by enhancing a culture of respect where all individuals, regardless of their background, are able to thrive and engage in social, academic, and intellectual life at the College. 
Internal Advisory Committee Members:
Andrea Goings, Executive Director, Human Resources, Title IX Coordinator
Joseph Abbott, Chair, Instructor, Humanities & Social Sciences, Technology & Liberal Studies
Ann Best, Assistant Dean, Health Sciences & Public Service
Hanna Keller Staff Advisor, Advising & Counseling
Bradley Bergstrand, Coordinator, Testing & Accommodative Services, Testing Center
Abby Miller, Coordinator, Internships & Experiential Learning, Workforce & Community Development
Kim Miller, Director, Alumni and Development
Jesse Puram, Instructor, Physics, Mathematics & Physical Sciences, Technology & Liberal Studies
Ahmad Mehmood, Assistant professor, Engineering Technology, Technology & Liberal Studies
Andrei Iacob, Research Analyst, Institutional Effectiveness Planning
Carol Allen, Accountant 1, Business Office
RSC DEI Community Advisory Committee Employee and/or Service Location List for 2022-2024:
Allen County Veterans Service Commission
Bradfield Community Center
City of Lima
Crime Victim Services
Honda of America
Job and Family Services Allen County
L.A.C.N.I.P.
Lima Area Black Ministerial Alliance
Lima City Schools
Lima Memorial Hospital
Mental Health and Recovery Services Board (MHRSB)
Mercy Health
Mid-Point Connecting Group
Ohio Diversity Council
Ohio Opportunities for Ohioans with Disabilities
Procter and Gamble Lima Plant
Providence Missionary Baptist Church
United Way of Lima
Diversity, Equity & Inclusion Statement
Rhodes State College values the pluralistic nature of our society reflected in diversities of race, ethnicity, national origin, religion, economic status, gender, gender identity and expression, age, sexual orientation, veteran status, or abilities. The College recognizes the strengths and challenges that come with social variety and thus promotes diversity in its vision and practices for equity and inclusion.
Diversity, Equity & Inclusion Goals