Rhodes State – Your Life Off Pause
Spring Semester Second Session Beginning March 8
Rhodes State is offering Quick Start Class Packs for new students who enroll for courses that start March 8 for the second session of Spring Semester. Quick Start classes include courses that are common for new students who plan on continuing in a Rhodes State degree program or are looking to transfer courses to another institution. Once the application is complete, a Student Success Navigator will contact the student to complete the enrollment process.
Rhodes State College classes this Spring will be offered in a variety of formats including Face-to-Face; Online, or Hybrid. Second session of Spring semester will begin March 8, 2021. See the remainder of the Spring semester calendar below: 
| Date | Event |
| --- | --- |
| Monday, March 8 | Second half-term classes begin |
| Friday, April 23 | Last day of classes for full semester term |
| Saturday-Friday, April 24-30 | Final exam week for full semester term |
| Friday, April 30 | Last day of second half-term |
| Saturday, May 8 | Commencement |
Ready to Get Started?
Rhodes State is the perfect place to prepare for your future by offering over 65 associate degree and certificate programs including the Associate of Arts and Associate of Science Degrees. Want to learn more? Email Chad Teman, Director of Admissions at teman.c@RhodesState.edu or register to attend an online live admissions sessions by CLICKING HERE.
Admitted Students
Congratulations on your admission. Follow the Next Steps to your enrollment!
Current Students
Visit STARS online to register. Stay on Track. Contact your academic advisor with questions regarding your educational plan.
Returning Students
Reactivate Now by completing this form and returning it to: The Office of Advising, PS Rm 148,
4240 Campus Drive, Lima, OH 45804. Reactivation is required if you have not enrolled in the
past two semesters. Welcome back!
Transient (Guest) Students
If you are planning to attend Rhodes State and transfer courses back to your home college or university, you are considered a Transient (Guest) Student. Save money by taking a class or two here...Rhodes State is about half the cost of a university. Search for classes using STARS Online.Once you are admitted, here are your Next Steps.
Affordable Tuition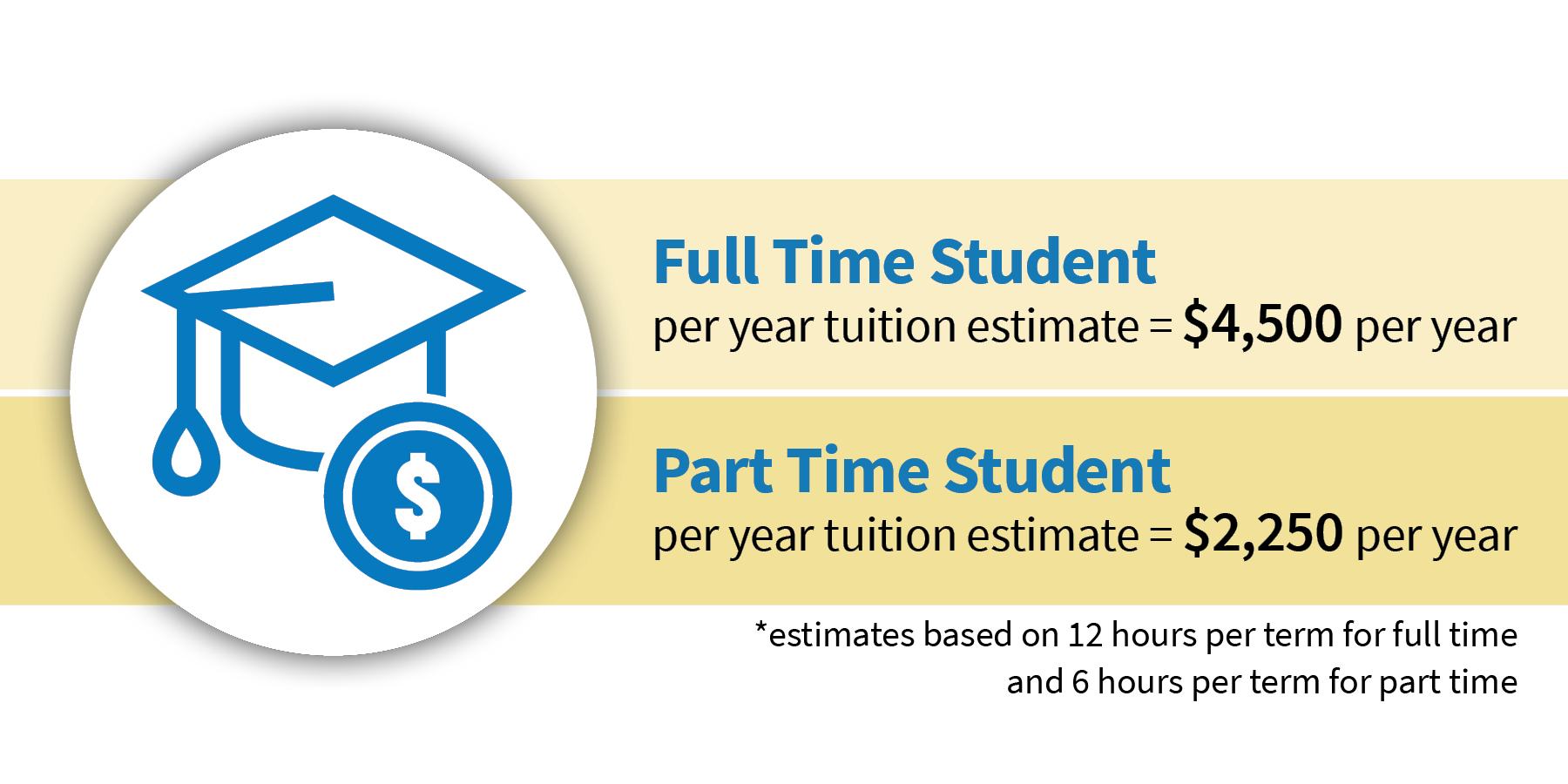 Rhodes State College is an affordable option. We are 58% less than area universities. See below for details. Submit your Free Application for Federal Student Aid (FAFSA); Rhodes State's code is 010027. Additional Financial Aid information available.