Rhodes State College is a long-standing institution dedicated to serving nine counties with quality education and providing our community with a high-skilled workforce. The construction of the new Justin Borra Center for Behavioral Services has initiated advocacy in promoting mental health and substance use awareness. We aim to promote student success and perseverance by developing a comprehensive mental health campaign. Mental health challenges should not hinder student progress and success; therefore, Rhodes is doing their part to help students navigate their challenges to complete their education. In addition, as a part of this campaign, Rhodes recognizes the need for collaboration and partnerships. Rhodes wants to provide our community with a qualified workforce and professional enrichment to the professional community.
Learning Objectives
Participants will be able to recognize tools to teach healthy coping skills
Participants will examine the connection between mental health and substance use
Participants will Identify risky behaviors that lead to addiction
Agenda - October 3, 2023
8 a.m. – 8:30 a.m.
REGISTRATION & CONTINENTAL BREAKFAST
8:30 a.m. – 9:00 a.m.
WELCOME & OPENING REMARKS
9:00 a.m. – 10:30 a.m.
KEYNOTE SPEAKER
Tony Hoffman, Author, Motivational Speaker, and Owner of pH Wellness Drug & Alcohol Treatment Facility
10:30 a.m. – 11:00 a.m.   
BREAK – SNACKS, RESTROOM AND TOUR                           
11:00 p.m. – 11:30 a.m.  
JUSTIN BORRA CENTER FOR BEHAVIORAL SERVICES DEDICATION AND FACILITY TOUR
Location: Tech Lab
11:30 a.m. – 12:30 p.m.   
PANEL DISCUSSION
Facilitators:
Dr. Patricia Hampshire, Chair of Public Service
Chelsea Rue, BATC Community Outreach Manager
Panelist #1: Daniel Ritchie
Panelist #2: Bonita Fraley
Panelist #3: Kyle Overmeyer
Panelist #4: Sara Hollar
12:30 p.m. – 1:00 p.m.
CLOSING REMARKS AND EVALUATIONS
Keynote Speaker - Tony Hoffman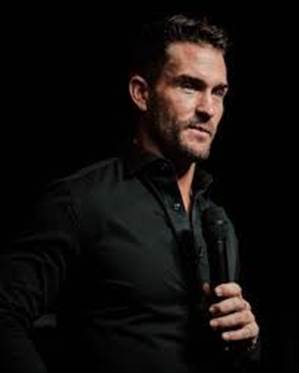 On December 13th, 2008, Tony Hoffman was paroled by the California Department of Corrections after serving a two-year sentence for a drug-related robbery. While incarcerated, Tony set four goals: Race BMX professionally, go to the Olympics, start a non-profit called the Freewheel Project, and become a professional mental health and substance abuse speaker.
During his senior year at Clovis High School he was featured on the cover of BMXer Magazine, and was sponsored by Fox Racing, Spy Sunglasses and Airwalk Shoes. On the surface, Tony's path seemed destined for stardom. However, in reality, Tony experienced crippling anxiety, depression and suicidal ideations. Tony's substance use began during his senior year, leading to the deterioration of his mental health and opioid addiction soon followed. Due to his misuse of Oxycontin, & other drugs a life of addiction, crime, homelessness and incarceration became his reality.
Since paroling prison, Tony has tirelessly worked towards achieving his goals and the dreams he'd set out for while incarcerated. He raced BMX professionally for several years and continued on to coach Brooke Crain to a 4th place finish at the Rio Olympic Games, accomplishing his dream of going to the Olympics. The Freewheel Project was very successful for many years helping thousands of youth through action sports before moving on to pursuing a very demanding national speaking career. Today Tony is an author, an owner of pH Wellness drug and alcohol treatment facility, and one of the world's most requested mental health and substance use speakers.
Taken from https://www.tonyhoffmanspeaking.com/bio
This presentation was funded by the American Rescue Plan Act (ARPA) Community Impact to support communities in responding to the impacts of the Covid-19 pandemic through Ohio Department of Mental Health and Addiction Services and from PreventionFIRST! CEUs available for behavioral health professionals. Certificate awarded at the conclusion of the event.